Overview
Definitely the most advanced and up-to-date security training ever organized, taught by trainers who perform security audits and penetration tests on an almost daily basis!
This is a 3 day comprehensive technical awareness training for system engineers, network administrators, IT staff, security officers, and all enthusiasts.
Students will attack servers, clients, wireless networks, mobile devices, and even humans!
You will perform lateral movement, create malware, develop exploits, crack passwords with custom wordlists, and hack web vulnerabilities like SQL injection, XSS, CSRF, Heartbleed, etc.
But it's not all about the hacking stuff: students will learn the basic concepts of infosec, counterattack techniques, how to implement secure network architecture concepts and systems design, and how to remediate vulnerabilities.
► Register here for our next session online on October 19/20/21.
► Register here for our next session on-site: t.b.d.
Curious about how to exploit the latest ZeroLogon threat and compromise an entire Active Directory domain in exactly 5 minutes? Well, join this session!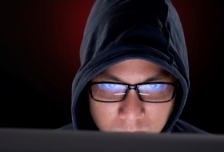 Objectives
At the end of this training course, students should be able to assess their own infrastructure for security holes, and to confirm false positives using penetration testing and ethical hacking techniques. In addition, they should be able to implement a defense-in-depth security strategy.
We focus on methodologies and procedures, and not only on software tools. This approach - in combination with realistic hands-on labs - separates MME's courses from others!
Although this is not an official EC-Council course, students will be prepared to pass the Certified Ethical Hacker (CEHv11) exam with ease. So save your money ;)
Price: 1250 EUR (1)
Course materials and software
Penetration testing distribution
Virtual hacking lab and cheats
Access to our CyberClass
Lunch, drinks, and snacks
Certificate of completion
(1) Early bird price if registered 30+ days before training date. Normal price: 1950 EUR.
Available dates
Register  >>  19/01/2022 - 21/01/2022  |  09:00 - 17:00  |  CyberClass
Register  >>  16/03/2022 - 18/03/2022  |  09:00 - 17:00  |  Menen
Register  >>  19/10/2022 - 21/10/2022  |  09:00 - 17:00  |  CyberClass
 
This training can also be organized on-site at your preferred location on your preferred date!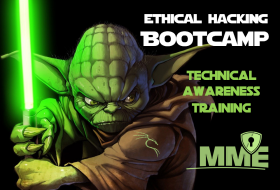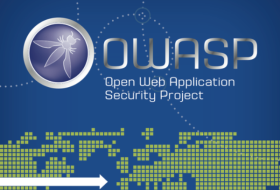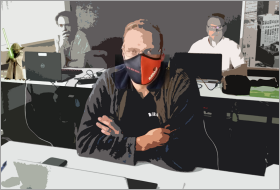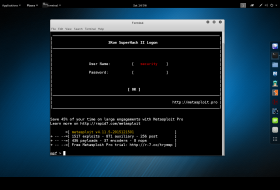 Related
Topics
Day 1 - Basics

Introduction to Kali Linux
Active and Passive Recon
Scanning and Enumeration
Vulnerability Mapping
Exploitation with Metasploit
Man-in-the-Middle Attacks
Pivoting and Post-Exploitation
Offline Password Cracking
Hacking Wireless Networks

Day 2 - Advanced Infrastructure

Hacking WPA/WPA2/WPS
Rogue Access Points
Device: the WiFi Pineapple
Online Password Attacks
Creating Effective Wordlists
Pass-the-Hash Techniques
Token Impersonation
Extracting Windows Credentials
Happy Hunting with Armitage
Hacking Windows 10/2016
Anatomy of an Exploit

Day 3 - Clients and Web Applications

Social Engineering and Malware
Client-Side Exploits (e.g. Flash)
Local Privilege Escalations
Attacking Mobile Devices
Introduction to Web Applications
OWASP and its Top 10 Risks
Vulnerabilities and Exploitation
Post-Exploitation and Webshells
Vulnerability Detection
Web Application Scanners
Intercepting Proxies
Web Server Hardening
Requirements
Your own laptop is required (!)

Windows, Mac OS X, or Linux
Administrator privileges
Access to BIOS settings
Ethernet and USB interface
Ability to disable AV and IPS
VMware Player/Fusion installed

Basic knowledge in TCP/IP
Contact us
Do not hesitate to contact us if you have any questions. We will gladly help you!